​Google ​Access Tutorial
Ads, Analytics, Search Console, ​Tag Manager
Client Account Access Request Instructions
Google Ads Read/Analyze Access
Google Ads Full Access (Services)
​​
Google Ads Read/Analyze Access (formerly Adwords)
As an administrator, navigate to Tools > Account access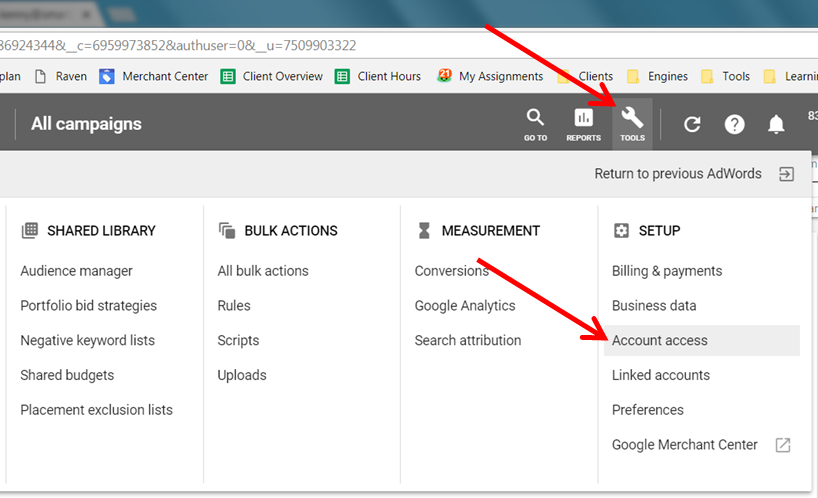 Click on Users then the blue plus (+) symbol to add a new user

In the pop-up window, change the access level to 'Read only', enter ​search@smartz.com, then click on 'Send invitation'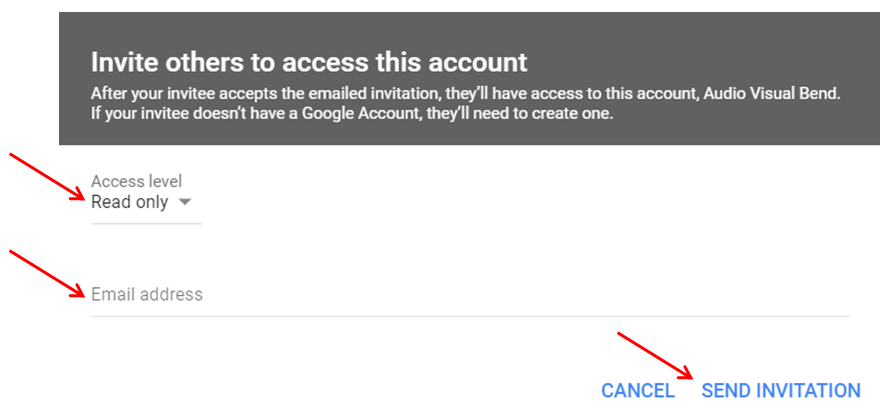 Google Ads Full Access (formerly Adwords)
Please send Smartz your 10-digit AdWords account number via email to search@smartz.com. Your account number is listed in the upper-right corner in your Google Ads account, next to the gear icon. Once we receive, we will then send an invite to allow Smartz to link your account to our manager account (or MCC); please accept this invite via email (screenshot below).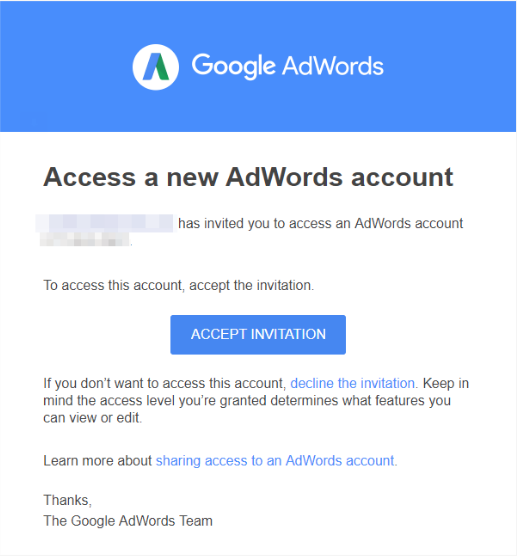 Please add search@smartz.com as an admin with read & analyze privileges at the account level.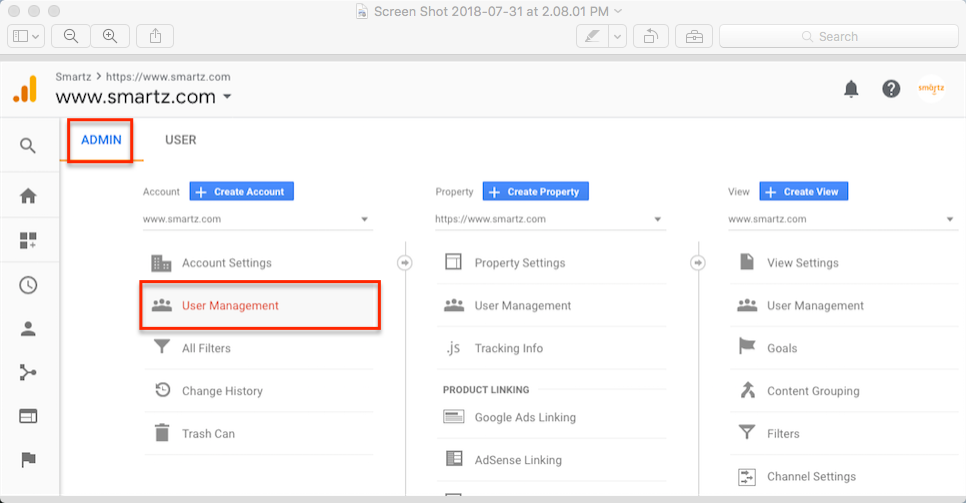 Please add search@smartz.com as a new user with restricted access. Click on the gear icon in upper right corner and select Users and Property Owners.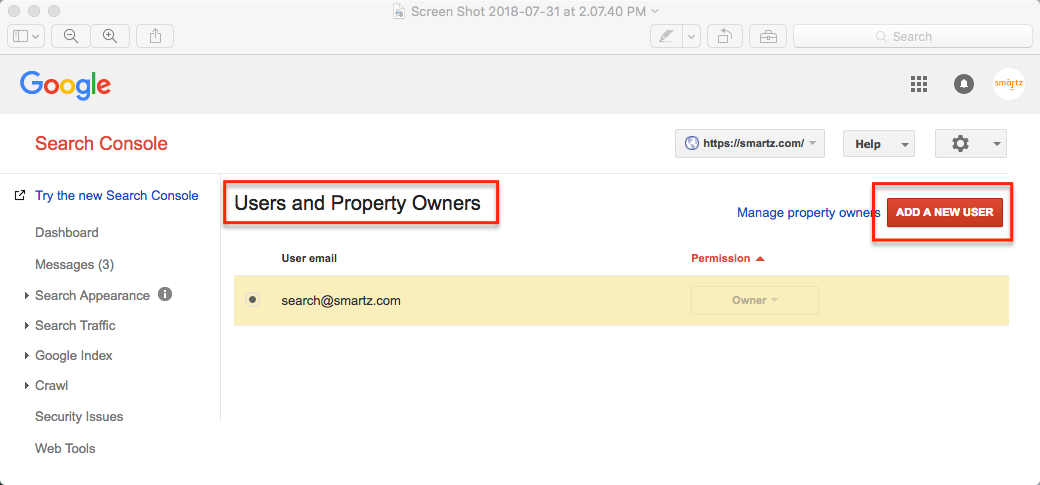 Please add search@smartz.com to your container as a new user.
Click Admin
Under Container, select User Management
To add a new user: Click New and enter search@smartz.com. The set ​container ​permissions to Publish. Click Add.