Nutri Green Lawn Treatment Service
Their entire focus is on keeping your lawn luxurious, green and pest-free.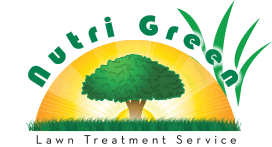 For over 30 years this family-owned business has been maintaining beautiful lawns with their boutique services tailored to each individual lawn. Smartz was challenged to design a site that conveyed this approach and distinguish them from the volume companies.
Our Services
Providing these
Smartz

Services
As a boutique lawn care company, Nutri Green recognizes the need for precise service and a close relationship with their customers. Each lawn is unique, which is why Nutri Green offers unique lawn treatments. Serving NE Tarrant County, Texas, Nutri Green is driven by their passion for maintaining a beautiful community and leaving lawns greener than before. In order to meet their goals, Nutri Green relies on Smartz to support them online so they can do what they do best, cultivating lush, green lawns.

As a growing business, Nutri Green gets the support it needs online, including flexible web support, SEO consulting, and PPC strategies from the Smartz team. Nutri Green is a perfect example of a growing business that utilizes digital multimedia campaigns to expand their presence online. As a Premier Google Partner, Smartz is able to provide Nutri Green an edge when it comes to marketing on the Google platform.