Remote Backup
Rest ​assured knowing your data is backed up with our remote backup service.​
Help Avoid the "What If"
Considering how important your company's digital business data and other possessions are why wonder if you have enough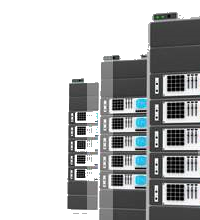 protection in place. Be certain with our remote backup service.
Remote or Cloud backup provides clients with a nightly backup of their data files, databases as well as their third-party system files for $15 a month (per site). Scheduled backups run offsite (in another geographical region) for added protection—and faster recovery—in the event of catastrophic data loss resulting from fire, theft, file corruption or other disaster to local data center.
Data privacy and data storage compliance are additional safeguards that come with our web hosting service. Data is encrypted before it even leaves the main server for complete privacy and data is stored following HIPAA compliant protocols for added convenience.
So don't wait and continue to wonder. Contact us today.